Thanks for visiting Shape Science! Your feedback is very welcome.
This blog is very much open to guest writers. Get in touch with me!
But for now it's only me, Arthur 😄. Born in France, I now live in Israel with my amazing wife Chloé and our wonderful daughter Einat.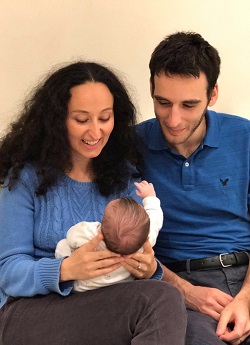 Short biography
Since 2017, I work at Samsung as an algorithm engineer.
Previously, I collaborated with ECI Telecom's CTO, and build cyber/SDN proofs-of-concept.
Back in France, I co-founded Lookies. With my dear friend Louis, we tried to make energy monitoring easier for heterogenous large buildings. Not that long ago, I worked at Quantmetry (data science), DxO (digital image) expertise, Rothschild (M&A), and the French Ministry of Finance.
I am a graduate from Centrale Paris (MS Machine Learning) and Paris Dauphine University.